The Latest Adventure Travel Trends in Jordan
Travel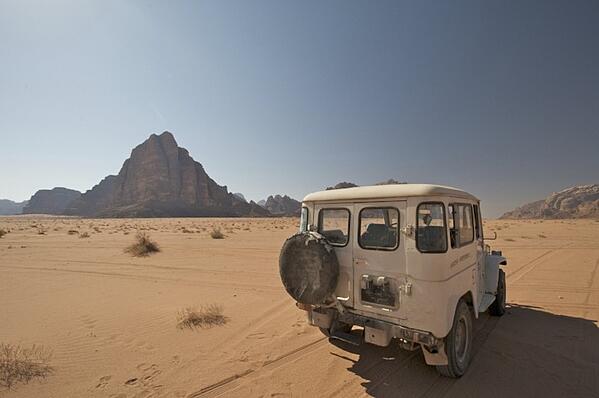 Are you looking for an adventure abroad? Look no further than Jordan, where your next adventure awaits.
Jordan is full of wonders, which many travelers are beginning to explore for themselves. Start your journey with exploration of the ancient city of Petra, or you can explore other adventurous opportunities rising in popularity throughout the country of Jordan.
Explore the Dunes of Wadi Rum
Take a camel ride to Wadi Rum, a protected desert wilderness in southern Jordan. It has natural sandstone structures that are great for rock climbing. Local Bedouin guides from the area are also available to assist you in experiencing the best places to climb.
There are plenty of other great ways to explore Wadi Rum, including its famous 4-Wheel Drive, ATV, and Off-Road Tours. If you prefer being in the air, see the amazing view of Wadi Rum from above with a skydive over the sand valley.
Start Your Canyoning Adventure in Wadi Mujib
Canyoning is another great adrenaline rush that can be found in Jordan, especially in the popular river canyon of the Wadi Mujib. Climb up and wade through the canyon to the heart of the Wadi Mujib where a waterfall awaits.
Here, you can abseil down the waterfall and return through the natural water slides of the canyon.
Dive Head First Into the Gulf of Aqaba
If you're looking for an even more extensive water experience, head to the coastal city of Aqaba, where you can find water sports of all types. Snorkel or scuba dive in the Gulf of Aqaba (at any time of the year!). Embrace the coastal lifestyle of Aqaba with windsurfing, water skiing, jet skiing, and sailing.
Hike the Country
Hike the highs and lows of the beautiful Jordan landscape on the The Jordan Trail, a hiking route that is quickly growing in popularity. With 400-miles of hiking path to choose from, you can start north at the beginning in Umm Qais and end in the south at the Dead Sea.
The entire trail can take about 40 days to travel, but if a shorter trail is your desire, start from any of the designated eight regions in between.
A Relaxing End to Your Thrill in Jordan
Explore Jordan after sunset with a candle lit tour of Petra by night or camp under the stars of Wadi Rum. If luxury camping is more your style, you can find glamping in Wadi Rum as well.
No journey to Jordan is complete without a trip to the Dead Sea! End your Jordan experience with a relaxing float in the Dead Sea, the lowest place on Earth, as the sun sets over the sandstone mountains of the horizon.
There is something for everyone in the beautiful country of Jordan. Whether you are looking for an adrenaline rush, or simply want to explore the countryside, you are sure to find something to cross off your bucket list there.