The Dead Sea – Serenity & Sunshine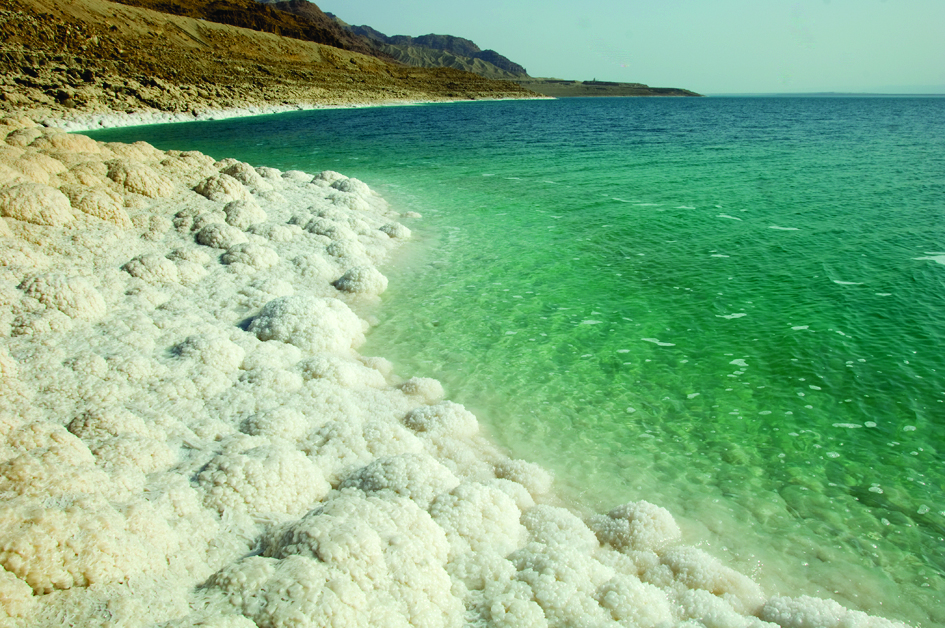 Known as the lowest place on Earth and famous for its super salty waters with almost mystical healing properties, the Dead Sea brings all of its visitors some good old-fashioned R&R with an ionic twist!
So you've organized your itinerary, packed your bags and flew (maybe took a cruise) all the way to Jordan for a trip unlike any other. You've seen the glorious Petra, the red sands of Wadi Rum and you've finally made it to one of the many luxury hotels/resorts located at the Dead Sea. So… what now?

Well, here's a list of things to do to get that next level of relaxation while also making sure you aren't missing out on anything.

Get that wellness fix

Time to unwind! If you're looking to get pampered in a way unlike any other, then the Dead Sea is the spot for you. With a wide array of extravagant hotels and resorts, choosing to get your dose of relaxation here comes with its benefits.
Each hotel/resort you choose to stay at shares similar benefits and facilities with its counterparts. Want to spend a day at the spa with no care in the world? Lounge by the sea side? Experience something new by trying a mud bath? Whatever it is on your Dead Sea checklist, you can be sure you'll check it off with the abundance of easy-access facilities.
Get your health on

Although it's called the Dead Sea, you'd be surprised just how beneficial it is for your skin and health!
The Dead Sea is much more than just a highly salinated body of water (over 30% of salt concentration). This concentration of salt is jam-packed with over 20 minerals that benefit both your health and skin… And people think the fountain of youth is merely a legend!
So what are you waiting for? Go and get revitalized!
Float your problems away

Feel like the weight of the world is on your shoulders? Float it away! Due to the extreme concentration of salt, the Dead Sea waters lift you up, making you feel utterly weightless. You lay there, basking in the sun, feeling nothing but this blissful feeling of calm sweep over you.
Now how about you take that photo of yourself just lounging with a newspaper or book without a care in the world? Truly a headscratcher to those who are unaware of exactly where you were at the time.
Get muddy

You read that right! Was it really a trip to the Dead Sea if you didn't cover yourself in its mud? Just like its waters, the mud here is full of the same benefits. Cake some on your body (making sure to avoid your eyes) and wait till it starts to dry (about 15 minutes and you're done!). Feel those impurities on your skin dissipate while the mud starts to dry and harden.
Once it's all dried up and ready, you can either choose to wash away the mud in the sea, being careful not to get either the mud of water near your eyes (If you do, please do not rub them in a panic!) or using one of the showers located on or near the beach.
Trust us, your skin will thank you.
Have a stroll

Feeling relaxed yet? If you haven't already succumbed to the relaxing environment surrounding you, why not have a leisurely stroll across the shore? With the salty sand beneath your feet, and the turquoise water at your side, you will surely enjoy the serenity the beach can offer you just by traversing its shore.
That sunset though!

There's this strange, almost otherworldly feeling you get when you experience a sunset here. Maybe it's the sound of the sea slowly crashing against the shore, or maybe it's the vivid saturation of color that presents itself as the sun slowly descends. Whatever it may be, it really is a sight to sea.
Take it home with you

Sad you're leaving? So are we. Yes, all good things really do come to an end, but that doesn't mean you don't get to take something with you to remember this relaxation-filled adventure.
There is an amalgamation of Dead Sea products you could procure from almost all the facilities located across the Dead Sea. From soaps to creams, and even the mud itself. Relive those tranquil moments you are sure to miss dearly from the comfort of your home.