The Lowest Point on Earth with the Highest Level of Wellness & Healing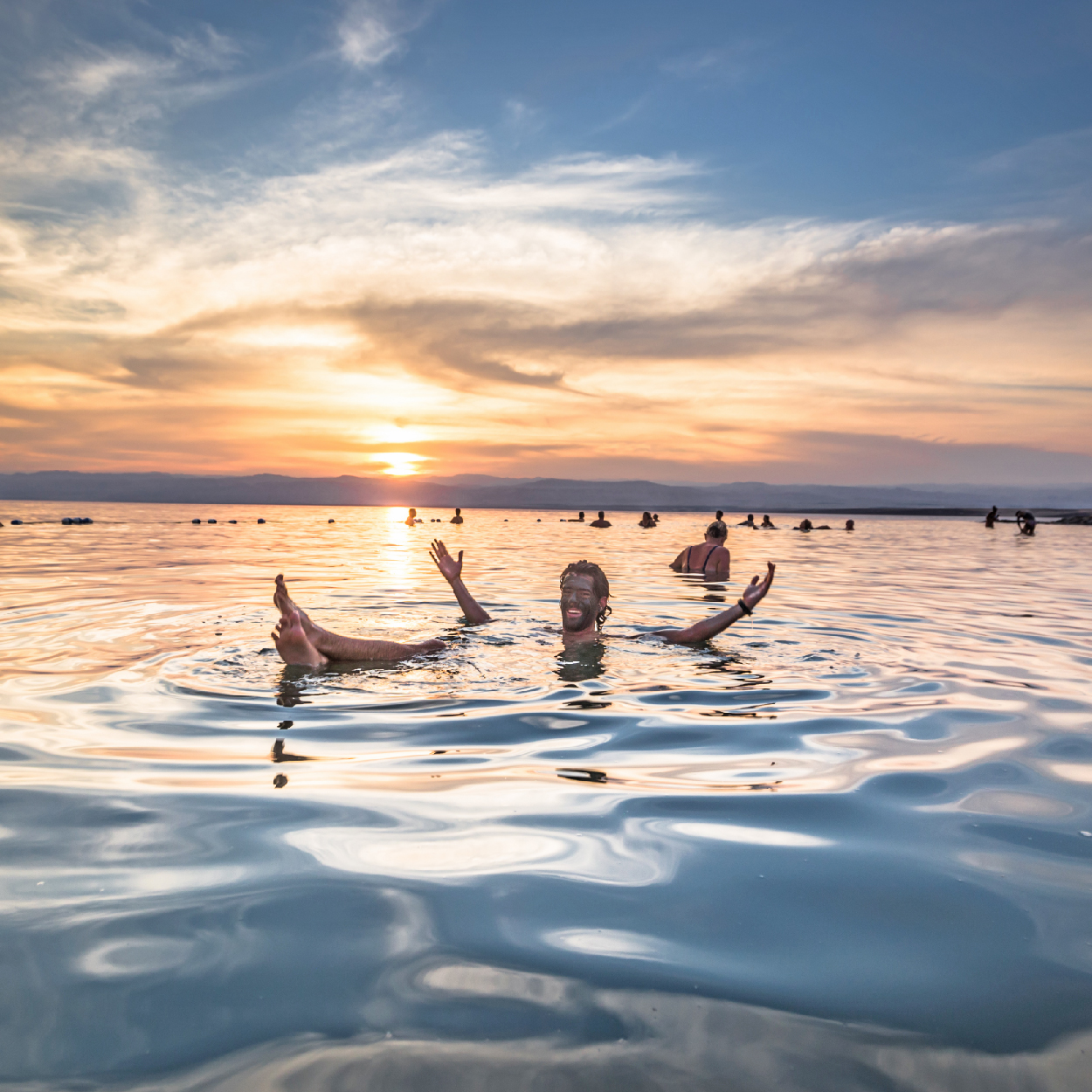 The Dead Sea is the lowest point on Earth and is famous for its nourishing salty waters with its healing powers. Let's talk about getting you to the one and only Jordan! Once you've organized your itinerary, packed your bags, and flew to us, we promise you a trip like no other. Whether you arrive to the Dead Sea from Amman or from the Southern route after enjoying the glorious Petra, the red sands of Wadi Rum, and you've finally made it to the unique stunning Dead Sea. Let's tell you about what's happening next.

Your journey of wellness and healing is about to start, we will take you to the next level of relaxation and feeling fresh and lively like never before!
Pamper Yourself to the Max
If you're looking to get pampered in a way unlike no other, then the Dead Sea is the spot for you. You will literally take the weight of the world off your shoulders by floating on the Dead Sea; the high concentration of salt in its waters will lift you up, making you feel weightless. Most excitingly, you will capture that stunning moment in a photo of yourself just lounging with a newspaper or book without a care in the world.
The other magnificent part of this experience is the healing mud bath, the salt and the mud bring you miraculous health benefits to your skin mainly, it can heal many if not almost all skin impurities, acne, and even arthritis. The Dead Sea has almost 30% salt, and is overfilled with over 20 minerals such as magnesium, sodium, and potassium and many others, which will nourish your health and make your skin glow. This unique blend is why the Dead Sea is deemed as "the fountain of youth" for many.
The Sun Casting and the Night Falling
The reflection of the golden rays of on the sun blending with the sea and brown mountain shades will mesmerize you. Once you are there, there's a magical feeling you get when you experience a sunrise or a sunset here.
Take The Memory Home with You
The Dead Sea experience assures sending you back with unique healthy treasures ranging from soaps, creams, salts, and even the mud itself. These products will make you relive these tranquil moments you are sure to miss dearly from the comfort of your home.